Trump Predicts Terrific Relationship with Kim Jong-un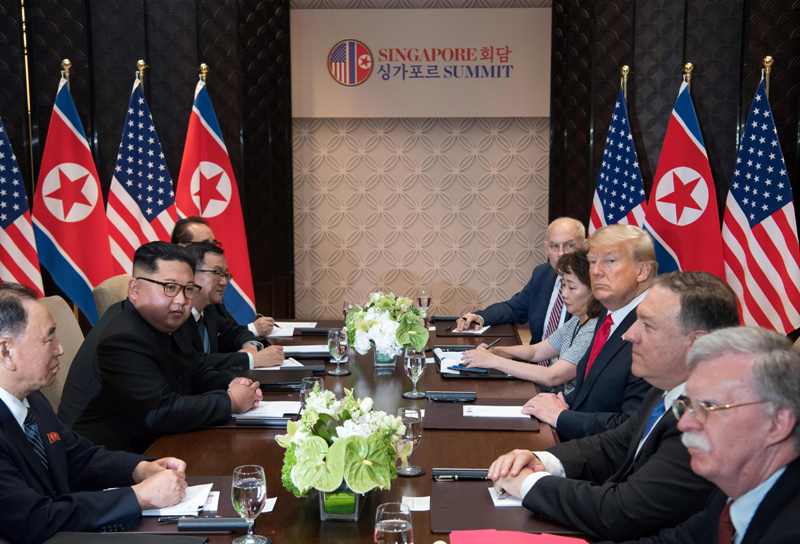 Singapore:
US President Donald Trump predicted he would have a 'terrific relationship' with North Korea's Kim Jong-un Tuesday, as the pair met for a historic Singapore summit.
"We will have a terrific relationship, I have no doubt," Trump said amid smiles and backslapping that belied the decades of tension and blood spilled between the two Cold War foes.
While Kim Jong-un said that North Korea and the United States have overcome the obstacles of a difficult history to hold their summit in Singapore.
"The way to come to here was not easy," Kim said, sitting at a table with Trump.
"The old prejudices and practices worked as obstacles on our way forward but we overcame all of them and we are here today," Kim added.
(AFP)
(FJR)