Facebook expressed outrage Tuesday over the misuse of its data as Cambridge Analytica, the British firm at the centre of…

The EU will unveil proposals for a digital tax on US tech giants on Wednesday, bringing yet more turmoil…
BREAKING NEWS
It was one of hundreds of cute questionnaires that were shared widely on Facebook and other social media, like "Which Pokemon…

Israel admitted for the first time Wednesday it was responsible for a top-secret 2007 air raid against a suspected Syrian nuclear…

Former Manchester United and Real Madrid striker Michael Owen is launching a cryptocurrency in his own name, joining other famous…

The Jakarta Interbank Spot Dollar Rate (JISDOR) appreciated by 0.01 percent or two points to Rp13,759 per dollar on Wednesday, March…

Brandconnect

Semua fans mendapat kesempatan berfoto dan mendapatkan tanda tangan Jonathan Rea.

The National Police will launch the Mantap Praja operation to secure the 2018 simultaneous regional elections.

China's sole aircraft carrier has passed through the Taiwan Strait, the island's defence ministry said Wednesday, as Beijing…

For the first time in history, hamburger sales in France have soared higher than the classic baguette jambon-beurre sandwich as French…

Sudan, the last male northern white rhino, has died in Kenya at the age of 45, after becoming a symbol of efforts to save his subspecies…

More of a giant France-sized glacier in Antarctica is floating on the ocean than previously thought, scientists said Tuesday, raising…

Brandconnect

Tahun 2017, penjualan sepeda motor Kawasaki Ninja 250 versi standar dan versi ABS mencapai 7.572 unit.
 

The Jakarta Interbank Spot Dollar Rate (JISDOR) appreciated by 0.03 percent or four points to Rp13,761 per dollar on Tuesday, March…

The Jakarta Composite Index (JCI) dropped by 1.11 percent or 69.87 points to 6,219.71 before break on Tuesday.

The House of Representatives will inaugurate PDI Perjuangan lawmaker Utut Adianto as its new deputy speaker this afternoon.

Russia hit back at Britain in the spy poisoning row, demanding proof of its alleged involvement in a nerve agent attack.

Governments should focus on "greener" policies to improve the supply and quality of water as climate change and a growing…

Brandconnect

Siswa-siswi SD di Kupang, Nusa Tenggara Timur, menyadari betapa pentingnya membaca buku.

Chinese e-commerce giant Alibaba said Monday it will appoint one of its founders as head of Lazada and inject another $2 billion into…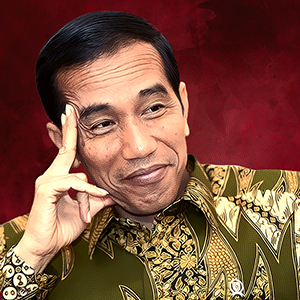 JOKO WIDODO
Joko Widodo mendapat dukungan dari berbagai pihak untuk maju kembali pada Pilpres 2019. Salah satunya dari kelompok masyarakat yang menamakan diri Jokowi Smart atau JoSmart yang dideklarasikan pada Minggu (11/3/2018) pagi.
Gunmen and suicide bombers launched a pre-dawn attack claimed by the Islamic State group on a military compound in Kabul Monday, killing 11 soldiers in…

The Foreign Ministry has requested the Malaysian government to provide consular access to an Indonesian man accussed of joining ISIS militant group.
//= $vkanal;?>