Foreign journalists headed to North Korea on Tuesday to watch the promised destruction of its nuclear test site, a move…

Japanese entertainment giant Sony on Tuesday announced a $1.9-billion deal to acquire EMI Music Publishing,…
BREAKING NEWS
The Jakarta Interbank Spot Dollar Rate (JISDOR) depreciated by 0.01 percent or two points to Rp14,178 per dollar on Tuesday, May 22,…

The Jakarta Composite Index (JCI) increased by 0.3 percent or 17.27 points to 5751.12 on Tuesday, May 22, 2018.

Soekarno-Hatta International Airport (SHIA) has strengthened security measures ahead of Eid al Fitr holidays.

For decades, experts warned that eating eggs raises levels of unhealthy cholesterol. But a study Tuesday said an egg a day may actually…

Brandconnect

Semua fans mendapat kesempatan berfoto dan mendapatkan tanda tangan Jonathan Rea.

Police have carried out proactive measures to prevent traffic jams during Eid al Fitr Holidays.

The United Arab Emirates has announced plans to allow 100 percent ownership and visa incentives to foreigners, in a bid to attract…

A largely unknown lawyer and law professor, far removed from the cut-throat world of Italian politics, Giuseppe Conte is the favourite…

China launched on Monday a relay satellite that will allow a rover to communicate with the Earth from the far side of the Moon during…

The death toll from the Ebola outbreak in the Democratic Republic of Congo has risen to 26 after a person died in the northwest city…

Brandconnect

Tahun 2017, penjualan sepeda motor Kawasaki Ninja 250 versi standar dan versi ABS mencapai 7.572 unit.
 

Malaysia on Monday set up a task force to probe allegations that billions of dollars were looted from sovereign wealth fund 1MDB in…

The Communication and Information Ministry has detected public employees who spread pro-terrorism messages in their social media accounts.


President Joko "Jokowi" Widodo on monday visited West Sumatra province to inaugurate Minangkabau Express airport rail link.

The Jakarta Composite Index (JCI) dropped by 0.72 percent or 41.73 points to 5741.58 befoore break on Monday.

Tucked away in the picturesque German city of Ludwigsburg, a tiny team of investigators tracks the last surviving Nazi war criminals…

Brandconnect

Siswa-siswi SD di Kupang, Nusa Tenggara Timur, menyadari betapa pentingnya membaca buku.

A 13-year-old Syrian refugee boy became the star of the Cannes film festival Friday for his heartbreaking performance in a Lebanese…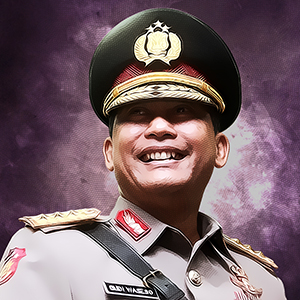 BUDI WASESO
Dirut Perum Bulog Budi Waseso menegaskan bahwa stok beras hingga Idul Fitri nanti masih aman. Buwas juga menyatakan Bulog tidak lagi menggelar operasi pasar seperti sebelumnya. Namun Bulog akan menyebarkan dagangan secara berjalan di sekitar perumahan.
House of Representatives Speaker Bambang Soesatyo strongly believes the legislative body will pass the new Terrorism Law next week.

Prosecutors on Friday demanded a death sentence for radical cleric Aman Abdurrahman over his alleged role in various terror attacks.
//= $vkanal;?>