UN Leader Visits Quake-Hit Palu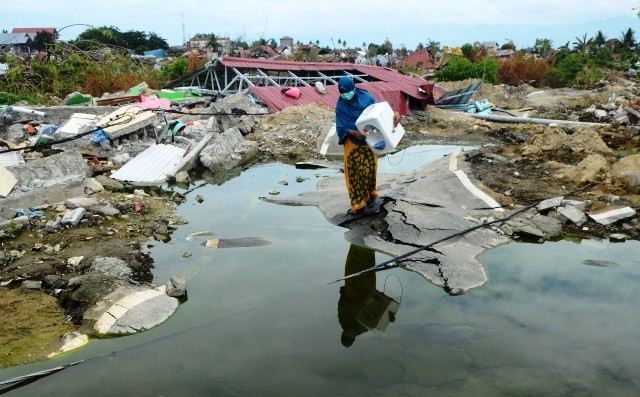 Palu:
United Nations Secretary General Antonio Guterres on Friday visited the city of Palu to learn about the destruction caused by the recent earthquake and tsunami.
"To the many people I saw and spoke to: your strength and resilience are remarkable." said the United Nations leader on his Twitter account during the visit.
"The U.N. is with you to support government-led rescue and relief efforts," he added.
On September 28, magnitude 7.4 earthquake hit several parts of Central Sulawesi province at around 06:02 PM Central Indonesia Time (WITA). A subsequent tsunami smashed coasts of Palu and Donggala several minutes later.
According to authorities, the disaster has killed more than 2,000 people and injured thousands others. The government has deployed thousands of rescue workers to Palu, Donggala and other affected regions.
"The United Nations secretary general praised the government's quick response during the emergency period," Foreign Minister Retno Marsui told reporters yesterday.
(WAH)