Minister Susi Lauded for Combating IUU Fishing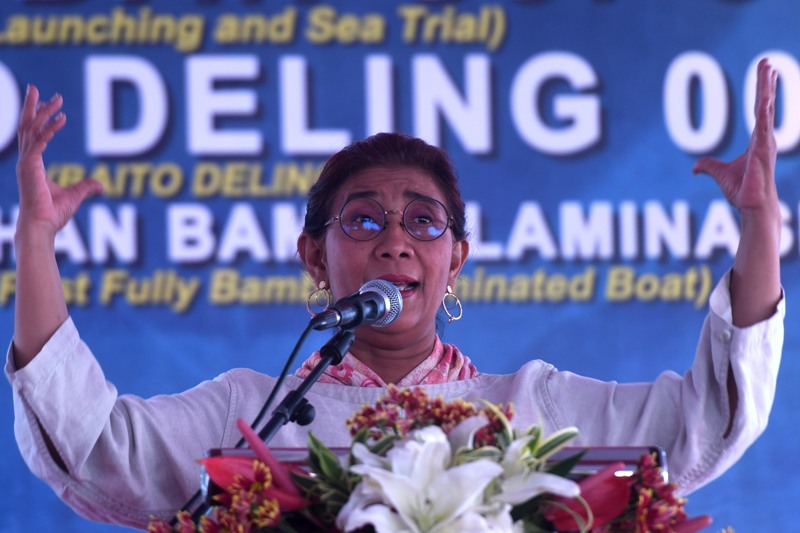 Jakarta:
American journalist and documentary director Shannon Service has lauded Indonesia's Marine and Fisheries Minister Susi Pudjiastuti on her work to combat Illegal, Unreported, and Unregulated (IUU) fishing.
"She has been doing a marvelous work and is settling a strong ground to combat IUU Fishing," Service said here on Thursday.
Service was visiting Jakarta on July 10-12 to promote her newest documentary about sea slavery "Ghost Fleet".
During a talkshow at @america in Jakarta, Service said that IUU Fishing has a strong relation with slavery at sea, human and drug trafficking.
"Many of fishermen had experienced working for years on a ship that never docked. They were never paid and given a poor treatment on board," she
noted.
Service spent six years to interview and shoot former sea slaves in Southeast Asia, mostly in Thailand and Indonesia.
Through 'Ghost Fleet', Service aimed to bring those people into spotlight to seek justice for them and show the world's leaders and maritime stakeholders to work harder in combating IUU Fishing which mostly linked to human trafficking and sea slavery.
During her work, Service also interviewed Minister Pudjiastuti, but she could not include her on the documentary due to its 90 minutes duration.
"Unfortunately I could not included her into the movie due to the time limit," she said.
Service holds a master degree on journalism from University of Berkeley and has recently won an Edward Murrow Award for investigative reporting. With nearly ten years of experience on investigative journalism, she had been reporting from Iraq, Palestine, and Israel.
(Antara)
(FJR)
//=$vcomment;?>