Smart Ideas need Smart Execution: President
•
26 Oktober 2018 17:15 WIB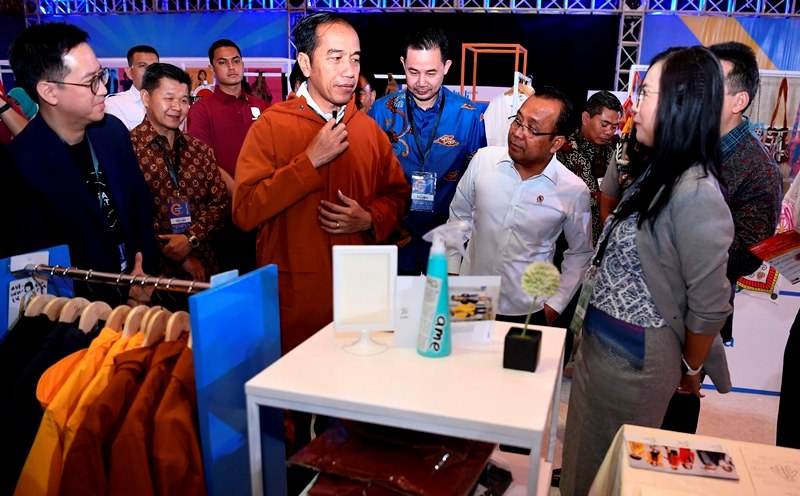 Jakarta
: President Joko Widodo opened here on Friday that smart ideas will need smart and swift execution in a bid to win the competition.
"I want to say that smart ideas will need smart execution. Make a decision fast, but make it smartly. Brilliant ideas will need brilliant execution. Ideas will remain ideas without smart and fast execution," the president stated at the opening of the creative festival Ideafest 2018 at the Jakarta Convention Center.
Hence, he remarked that collaboration had become a key word to manage brilliant ideas.
"Like it or not, we have to collaborate. Collaboration is very important between planners and executors in addition to between the thinkers, creators, and industry as well as the government. We have to be on the same page," the president noted.
Such unity will become an effective weapon to face external powers.
"If we are fragmented, do not expect to win the competition. As a big nation, I want to see that we win the competition," the president, or Jokowi as he is popularly known, stated.
Ideafest is expected to become an arena for the sharing of ideas and innovation and finally to execute them fast. On the problems faced by startups to market their products, Jokowi shared his optimism that the younger generation in Indonesia is capable of finding its market.
"The younger generation is smart and are aware of online stores. We do not have to teach them. The government will support them with a policy to encourage them to enter the real sector," he added.
On the occasion, the president bought a red brick parka jacket and wore it during the event.
The jacket, produced by AMW Rain Coat from Bandung of West Java, was bought at Rp499 thousand.
(Antara)
(FJR)
//=$vcomment;?>