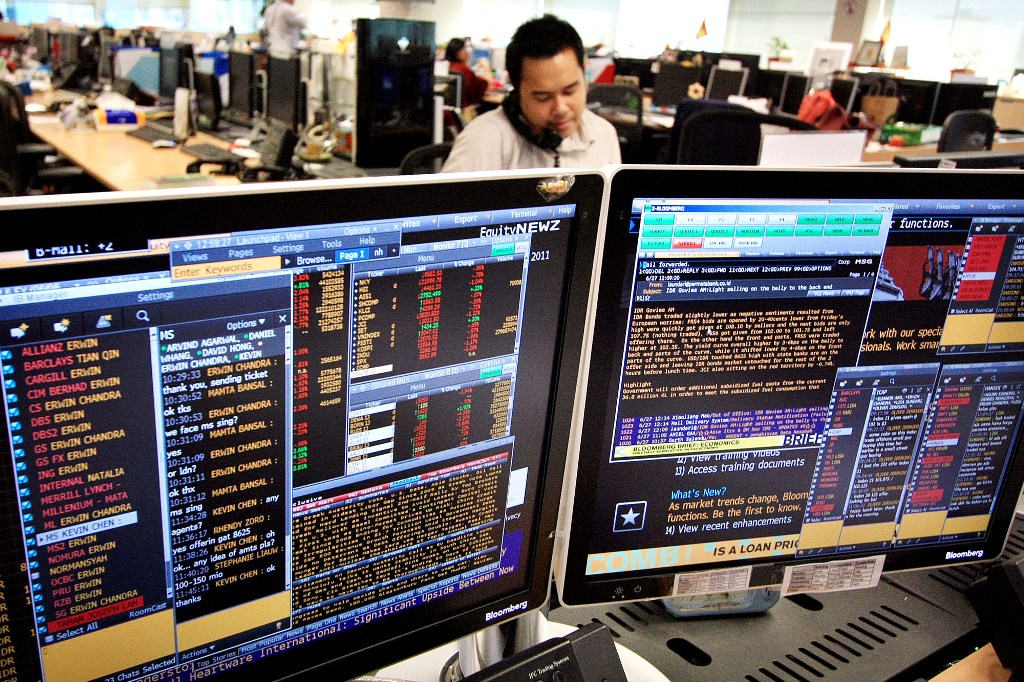 Jakarta:
The Jakarta Composite Index (JCI) dropped by 0.77 percent or 44.42 points to 5,694.91 on Friday, July 6, 2018.
The index of 45 most liquid stocks (LQ45) dropped by 1.13 percent or 10.22 points to 895.38 in today's trading.
According to RTI Infokom, today's transaction volume was 7.06 billion shares worth 5.55 trillion rupiahs.
As many as 198 stocks were down, 170 were up and 125 were unchanged.
The top losers were PT Indomobil Sukses Internasional Tbk (IMAS), PT Sriwahana Adityakarta Tbk (SWAT), PT Intikeramik Alamasri Industri Tbk (IKAI) and PT Pabrik Kertas Tjiwi Kimia Tbk (TKIM).
The top gainers were Pt Guna Timur Raya Tbk (TRUK), PT Soechi Lines Tbk (SOCI), PT Logindo Samudramakmur Tbk (LEAD) and PT Indo Tambangraya Megah Tbk (ITMG).
According to Bloomberg, the Indonesian rupiah spot exchange rate appreciated by 0.13 percent or 19 points to Rp14,375 per dollar as of 04:59 AM EDT or 3:59 PM jakarta time.
The Jakarta Interbank Spot Dollar Rate (Jisdor) depreciated by 0.15 percent or 22 points to Rp14,409 per dollar today.
(WAH)