Jokowi, Vietnamese PM Meet in Bali, Discuss Economic Ties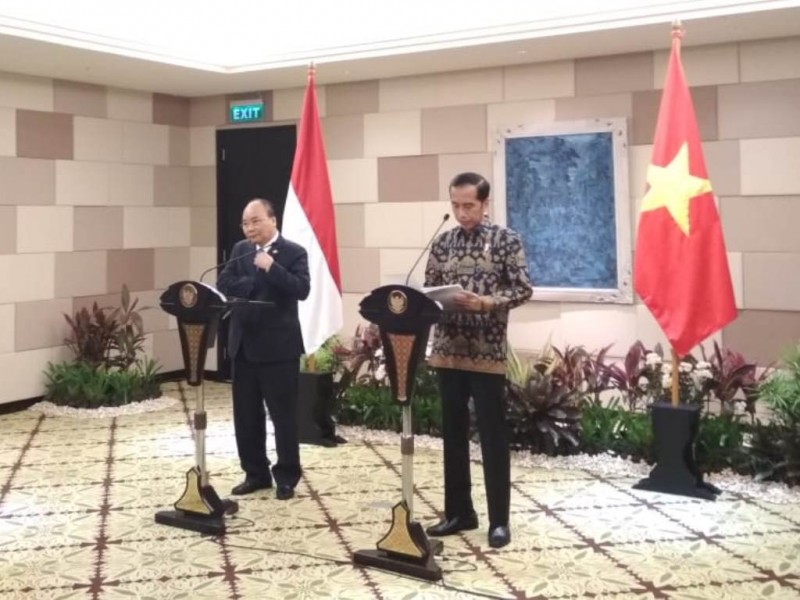 Nusa Dua:
President Joko "Jokowi" Widodo and Vietnamese Prime Minister Nguyen Xuan Phuc held a bilateral meeting on the sidelines of the IMF-World Bank Annual Meetings in Bali on Friday.
"I thank the Vietnamese government for supporting Indonesian investors in Vietnam," Jokowi said.
"I also convey the desire of Indonesian entrepreneurs to explore the Vietnamese market," he added.
President Joko "Jokowi" Widodo opened the plenary session of the Annual Meetings earlier today. He encouraged stronger international cooperation amid rising global economic risks.
"There are many troubles in the world economy. It is appropriate to say Winter is Coming," the media-savvy politician said.
"Is this now the right time for rivalry and competition? Or is this the right time for collaboration and cooperation?" he stated.
IMF earlier cut its forecast of global growth by two-tenths to 3.7 percent in 2018 and 2019. It also projected slower trade growths due to ongoing trade wars between the United States and other countries.
(WAH)