Three Freed Indonesian Hostages Reunited with Families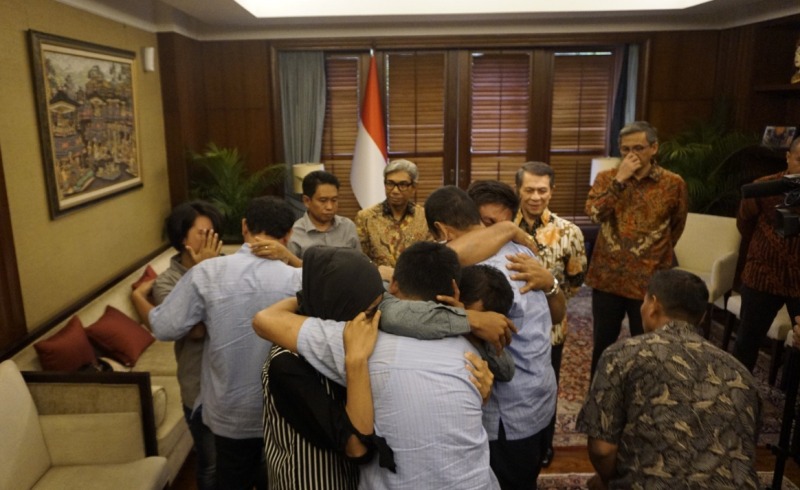 Jakarta:
The Foreign Ministry on Wednesday handed over three Indonesian sailors released by Abu Sayyaf militant group to their respective families.
The three former hostages are Hamdan bin Saleng, Sudarling bin Samansunga and Subandi bin Sattu. All of them are from South Sulawesi province.
The ceremony was held at the Foreign Ministry headquarters in the morning. It was attended by Foreign Deputy Minister AM Fachir as well as Indonesian Ambassador to the Philippines Sinyo Harry Sarundajang.
"We used our assets in the region. We also received supports from the Philippine government," Fachir said.
The three sailors were kidnapped in Sabah, Malaysia in January 2017. They were freed in Sulu, Philippines on September 15
As many as 36 Indonesians have been kidnapped by Abu Sayyaf since 2016. Two Indonesians are still being held as hostages in the southern Philippines.
(WAH)
//=$vcomment;?>