Bali Governor Supports Jokowi's Re-election Bid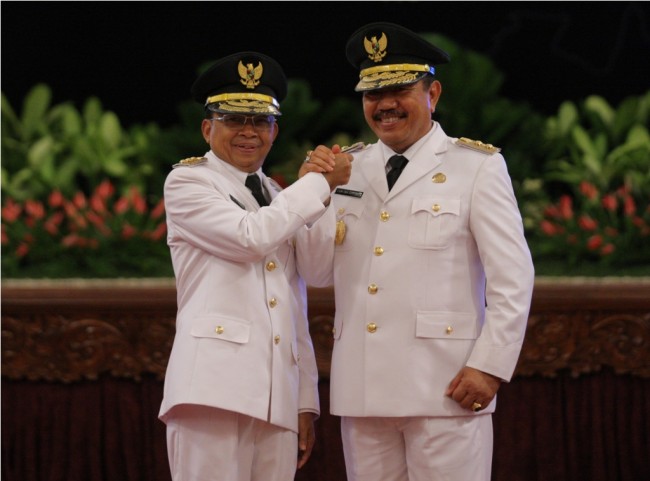 Denpasar:
Bali Governor I Wayan Koster has declared his support for incumbent President Joko "Jokowi" Widodo's re-election bid.
"As a member of the ruling coalition, I fully support his candidacy. As a government official, I can't join the campaign team," he told reporters on Wednesday.
Several months before the election, the incumbent has been gathered endorsements from PDI Perjuangan, Golkar Party, PKB, PPP, NasDem Party, Hanura Party, Perindo Party, PSI and PKPI. In the meantime, Prabowo Subianto has received endorsements from Gerindra Party, PKS, PAN, Democratic Party and Berkarya Party.
Indonesia will hold the first ever simultaneous general and presidential elections on April 17. Voters will elect the president and lawmakers on the same day.
The official presidential and vice presidential candidates will be announced by the General Elections Commission (KPU) on September 20. The campaign period will be held from September 23 until April 13.
(WAH)
//=$vcomment;?>