Puan Receives Dutch Queen, Talks about Financial Inclusion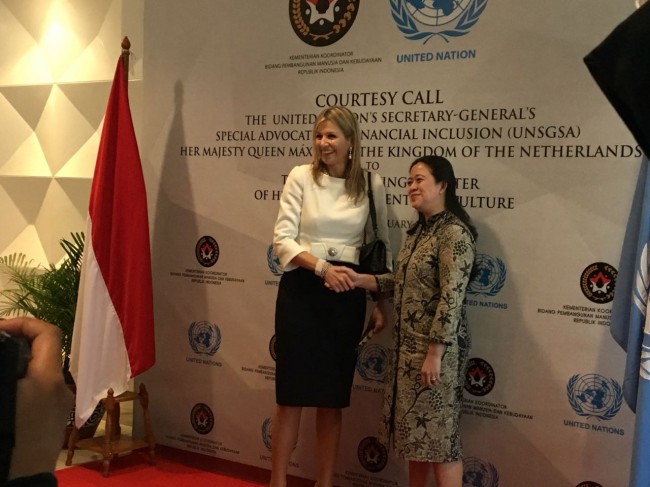 Jakarta:
Coordinating Minister for Human Development and Cultural Affairs Puan Maharani is committed to improve financial incusion policies to help Indonesian lower-to-middle class families.
Puan received Queen Maxima of the Netherlands on Tuesday morning. She addressed a number of issues during the meeting.
"Queen Maxima supported financial inclusion policies in Indonesia. She proposed some strategies for future implementation," the PDIP politician said.
Queen Maxima currently serves as the UN Secretary General's Advocate for Inclusive Finance for Development. She is visiting Indonesia this week in her UN role.
"I also explained about the Hopeful Family Program. I also explained about Smart Indonesia Card program," the former lawmaker added.
The Hopeful Family Program participants annually receive financial assistance through four state-owned banks. They can take the money every three months.
(WAH)
//=$vcomment;?>