Jokowi Instructs Military, Police to Stay Away from Politics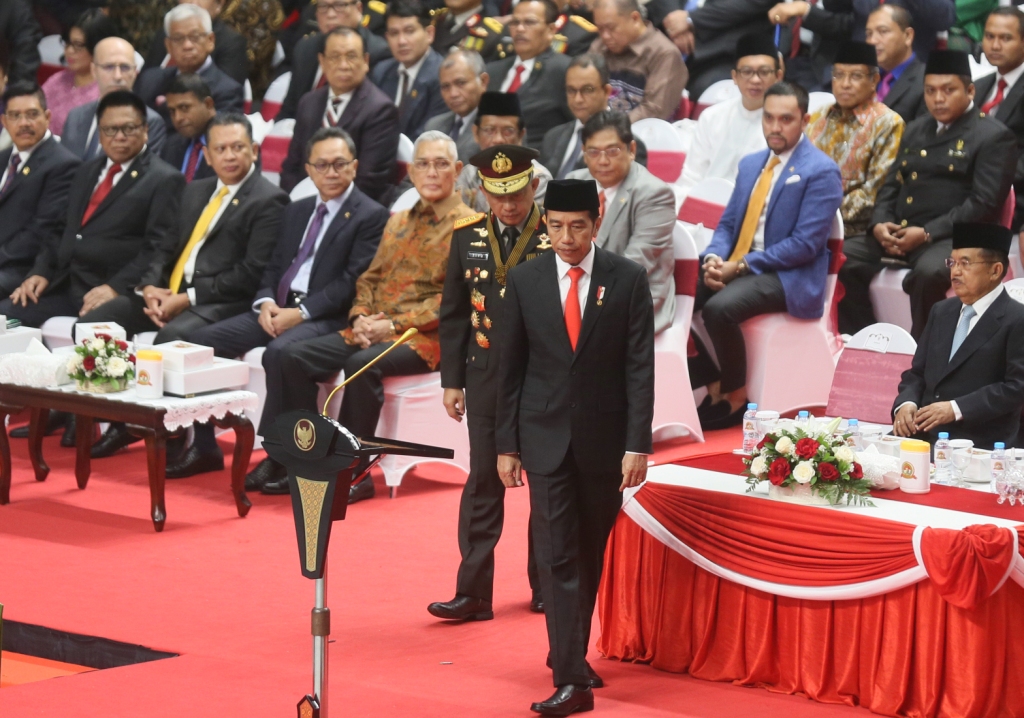 Jakarta:
President Joko "Jokowi" Widodo has instructed military and police officials to stay away from politics.
"We need to observe, monitor and understand any political tensions. Military and police officials should stay away from politics," said Jokowi at the Presidential Palace, Gambir, Jakarta on Thursday, July 12, 2018.
"Retired officials could enter politics but active officials should stay away from politics," Jokowi added.
The country will hold the simultaneous legislative and presidential elections in April 2019. The General Elections Commission (KPU) will open the registration of presidential candidates in early August.
The PDI Perjuangan politician has pocketed five names who are being considered as his running mate candidate. He has revealed that the five figures have diverse backgrounds.
(WAH)