Online Taxi Drivers Stage Another Rally in Front of Palace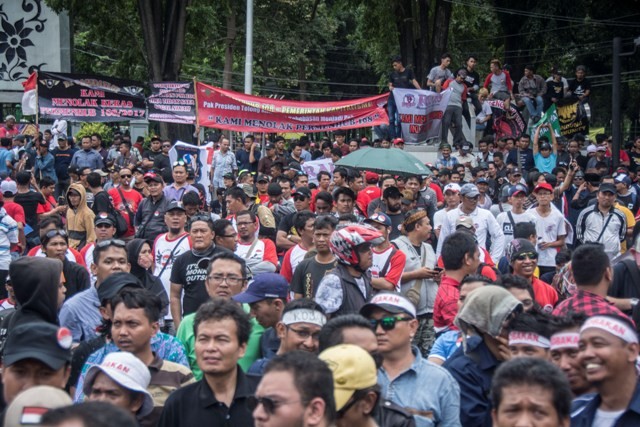 Jakarta:
Thousands of online taxi drivers staged another demonstration in front of the Presidential Palace in Central Jakarta on Wednesday afternoon.
The protesters strongly urged the governnment to accomodate the online ride-hailing industry. They also demanded the government to revoke the Transportation Minister Regulation No. 108/2017 on Non-Route Public Transportation.
"It violates the 1945 Constitution. It regulation makes us suffer. One protester said.
"We just want to work freely. We must fight against the regulation," the protester added.
The regulation orders online taxi drivers to fulfill various requirements. It also stipulates that online taxi drivers can only operate in predefined areas.
(WAH)