Jokowi's Running Mate Must Improve His Electability: Kalla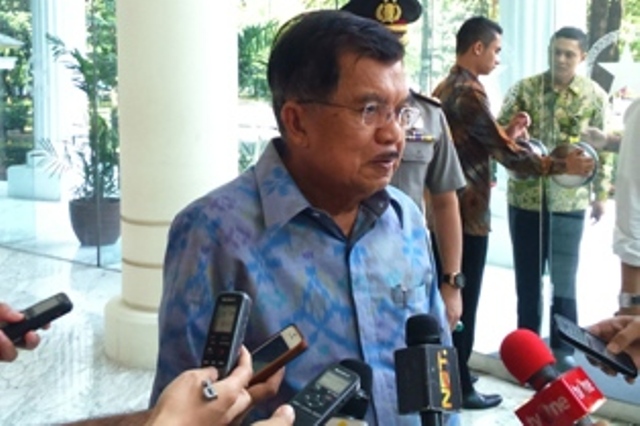 Jakarta:
Vice President Jusuf Kalla has said that President Joko "Widodo" Widodo's running mate pick must improve the incumbent's electability rate.
He cannot run again as vice presidential candidate next year. He has served as vice president twice, once during former President Susilo Bambang Yudhoyono's first term and now with Jokowi.
The 2017 Elections Law clearly prohibits a president and vice president from seeking a third term in office. The Constitutional Court recently rejected a judicial review against the regulation.
"They should be able to attract more votes. They should be able to bring additional 15 percent votes," said Kalla at his office on Tuesday.
The country will hold the simultaneous legislative and presidential elections in April 2019. The General Elections Commission (KPU) will open the registration of presidential candidates in early August.
"If the pair could win in Java, they could secure 60 percent votes," Kalla added.
(WAH)