NTT Offers Investment in Salt to Australia, Timor Leste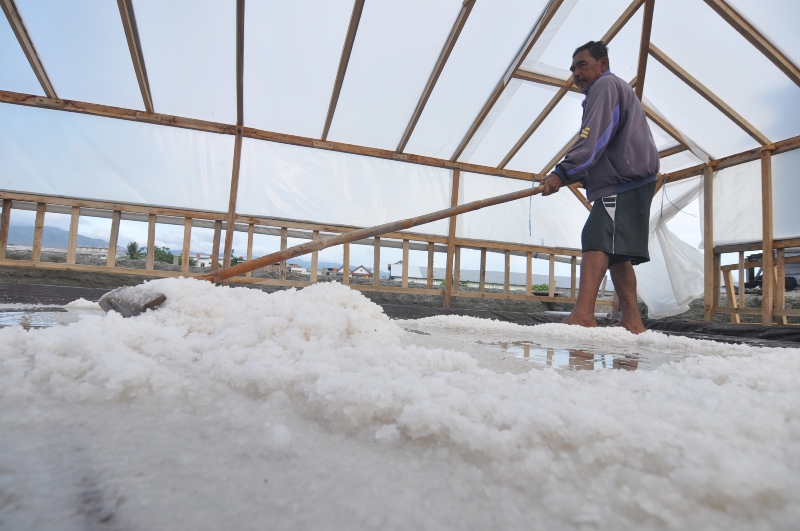 Kupang:
East Nusa Tenggara (NTT) has offered investment opportunities in salt and seaweed production during a trilateral meeting involving Indonesia, Australia, and Timor Leste held in
Labuan Bajo, West Manggarai District, Flores Island, on Thursday.
NTT promoted its salt and seaweed production potential during the trilateral meeting, Ganef Wurgiyanto, head of the NTT maritime affairs and fisheries office, stated.
"We hope they would be interested in investing in those marine products," he remarked.
The province has a total of 60 thousand hectares for salt farming and 51,870 hectares for seaweed cultivation, he added.
Seaweed production regions include the districts of Kupang, Sabu Raijua, Rote Ndao, Alor, Lembata, East Flores, Sikka, East Sumba, and West Manggarai.
Seaweed of the Euchema Cottoni and Gracilaria species are majorly cultivated in those regions.
NTT, which shares its borders with Australia and Timor Leste, is optimistic that the two neighboring countries would show interest in investing in the province.
The trilateral meeting also discussed cooperation in the education, health, transportation, and tourism sectors
. (Antara)
(FJR)