Jokowi to Give Public Lecture in Front of NasDem's ABN Students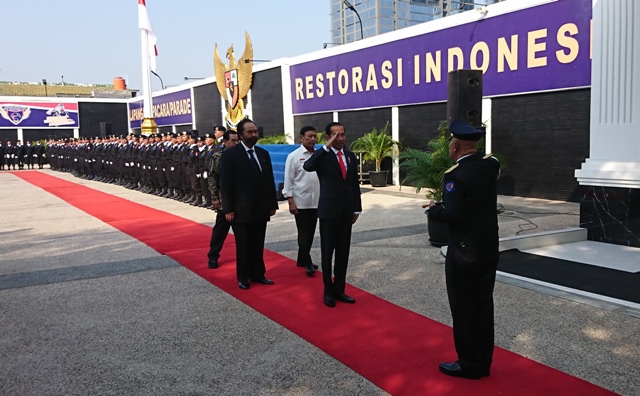 Jakarta
: President Joko "Jokowi" Widodo on Monday visited NasDem Party's State Defense Academy (ABN). He is scheduled to give a public lecture in front of ABN students.
Jokowi arrived at around 08:40 AM West Indonesia time (WIB). He wore a black suit and a red tie.
Jokowi was accompanied by Coordinating Minister for Political, Legal and Security Affairs Wiranto and Cabinet Secretary Pramono Anung. He was welcomed by NasDem Party chair Surya Paloh.
ABN is an education institution initiated by Surya Paloh. It is aimed to educate party members to understand professionalism, nationalism and party values.
The teaching method have close similarities with regular university programs. The students have to take at least 48 credits within four months.
(WAH)