Rupiah May Reach Around Rp13,800 Per USD in 2019: Apindo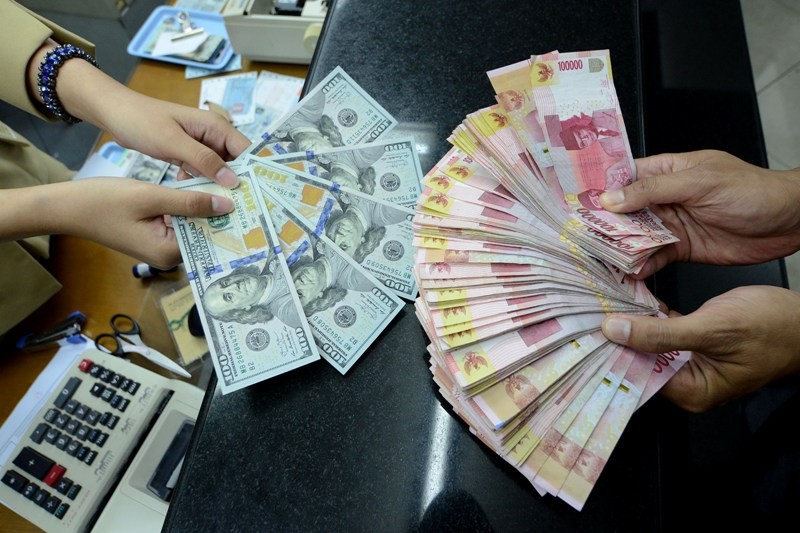 Jakarta:
The Indonesian Employers Association (Apindo) chairman Hariyadi Sukamdani believes that the rupiah could reach Rp13,000 per US Dollar level next year.
"It will be below Rp14,000 per US Dollar level. It will be around Rp13,800 per US Dollar level," the Apindo leader told reporters on Wednesday.
The strengthening of rupiah will be mainly influenced by lower global oil prices in international markets. The rupiah's exchange rate will also be affected by bilateral currency swap arrangements between Indonesia and its trading partners.
Bank Indonesia decided to raise its 7-Day Reverse Repo Rate by 25 basis points (bps) to 6.00 percent last month. It also increased the Deposit Facility (DF) and Lending Facility (LF) rates by 25 bps to 5.25% and 6.75% respectively.
"The decision reflects Bank Indonesia's ongoing efforts to lower current account deficit within a manageable threshold," BI said in a written statement received by Medcom.id.
"The policy rate hike is also aimed at strengthening the attractiveness of domestic financial markets by anticipating global policy rate hike in the next few months," it said.
(WAH)