IMF Head Praises Indonesia's Resilience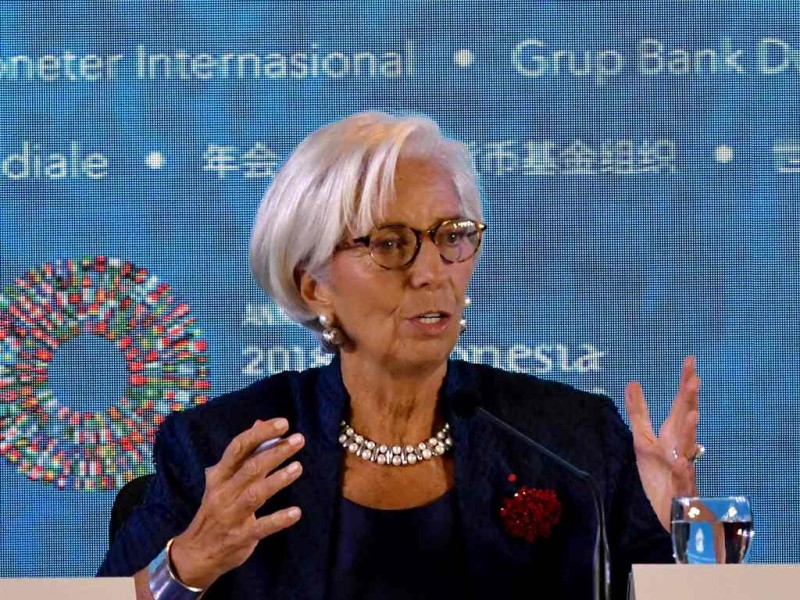 Nusa Dua
: International Monetary Fund managing director Christine Lagarde has praised Indonesia's courage and resilience in the wake of recent natural disasters in Lombok and Sulawesi.
The holiday island of Bali is hosting the Annual Meetings of the International Monetary Fund and the World Bank this week. It welcomes around 34 thousand participants representing various institutions.
"Indonesia's leaders have been working day and night to alleviate the suffering brought about by those tragedies. And yet, they have continued to show everyone here their kindness, hospitality, and gracious spirit," she told the Annual Meetings Plenary participants on Friday.
In her speech, she underlined that the global growth is spread unevenly across regions and people. In addition to that, she warned that the global economy is plateauing due to trade tensions between the United states and other countries.
"Sound domestic policies are, of course, essential in tackling these problems. But navigating this new landscape requires international cooperation that is different from the past," she said.
"I call it the new multilateralism. It is more inclusive, more people-centered, and more results-oriented," she said.
(WAH)
//=$vcomment;?>