English
Yenny Wahid Invited to Join Jokowi's Campaign Team
Arga sumantri • 26 September 2018 17:32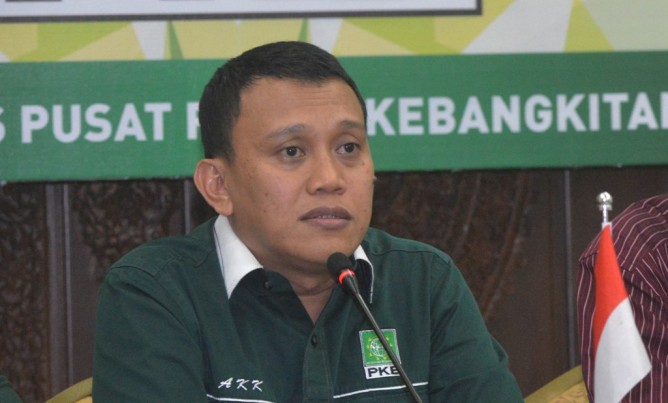 PKB politician Abdul Kadir Karding (Photo:MI/M Irfan)
Jakarta: PKB secretary general Abdul Kadir Karding on Wednesday urged former President Abdurrahman Wahid's daughter Yenny Wahid to join the Joko "Jokowi" Widodo-Ma'ruf Amin National Campaign Team.

"If she is willing to join the team, we will be very happy," the PKB politician said.

Yenny declared her support for the presidential candidate pair this afternoon. She decided to resign from her position as Wahid Institute director earlier this week.

"We want to have a leader who can realize social justice," Yenny said.

Colloquially known as Gus Dur, Wahid served as the fourth president from 1999 to 2001. He passed away at the age of 69 in December 2009.

A grandson of Nahdlatul Ulama (NU) founder, he was an influential cleric and politician in Indonesia. he was also one of the leading figures during Reformation era.

Indonesia will hold the first ever simultaneous general and presidential elections on April 17. Voters will elect the president and lawmakers on the same day.