//=$vtopic;?>
English
Govt to Increase Coordination to Secure 2019 Elections
Lukman Diah Sari • 24 September 2018 14:53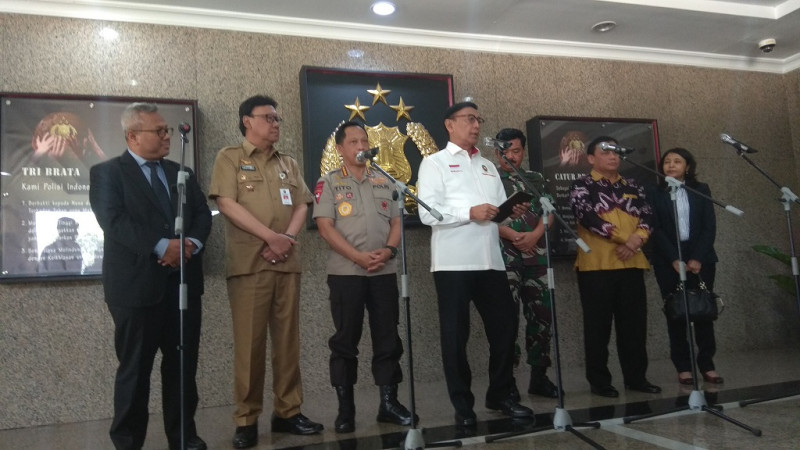 Indonesia will hold the first ever simultaneous general and presidential elections on April 17. (Photo:Medcom.id/Lukman)
Jakarta: Coordinating Minister for Political, Legal and Security Affairs Wiranto on Monday gathered law enforcement agencies to discuss about the 2019 simultaneous general and presidential elections.

"We will increase coordination between all stakeholders. We will monitor the situation until the voting day," the former Hanura Party chairman said.

"Every region has different security risks. Every risk needs effective solutions," the retired general added.

Indonesia will hold the first ever simultaneous general and presidential elections on April 17. Voters will elect the president and lawmakers on the same day.

On Friday, incumbent pair Joko "Jokowi" Widodo-Ma'ruf Amin received ballot number 01. In the meantime, opposition pair Prabowo Subianto-Sandiaga Uno got ballot number 02.

The coordination meeting was attended by a wide range of institutions including the Home Affairs Ministry, the National Police, the National Armed Forces, the General Elections Commission, the Elections Supervision Board, the Election Organizers Ethics Council.