//=$vtopic;?>
English
KPK Summons Former Golkar Chairman Aburizal Bakrie
Juven Martua Sitompul • 16 November 2017 18:32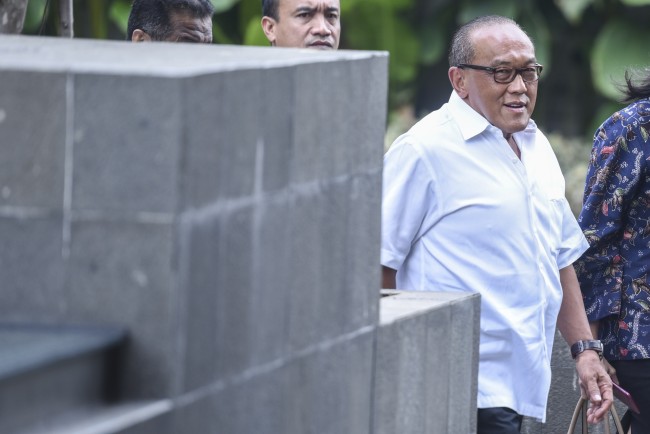 Former Golkar Party chairman Aburizal Bakrie (Photo:Antara/Hafidz Mubarak)
Jakarta: Golkar Party's Consultative Assembly head Aburizal Bakrie was summoned as a witness in the electronic identity card (e-KTP) graft case on Wednesday, November 14, 2017.

The influential businessman was questioned by the Corruption Eradication Commission (KPK) investigation team. He was inquired about the e-KTP procurement budget.

The Bakrie Group founder served as Golkar Party chairman in 2009-2014. The parliament deliberated the mega-project in 2010-2011.

"I was asked about Golkar Chairman's responsibility. I was asked about e-KTP project's deliberation," he said.

The current Golkar Party chairman Setya Novanto was recently named as a suspect in the e-KTP graft case in October. The former Golkar Party Faction head was allegedly involved in the deliberation of the e-KTP procurement budget in 2010.

The corruption watchdog issued an arrest warrant for the parliament speaker earlier this week. The independent agency Visited the private residence of the senior lawmaker last night.