English
KPK Issues Arrest Warrant for Novanto
Juven Martua Sitompul • 16 November 2017 13:39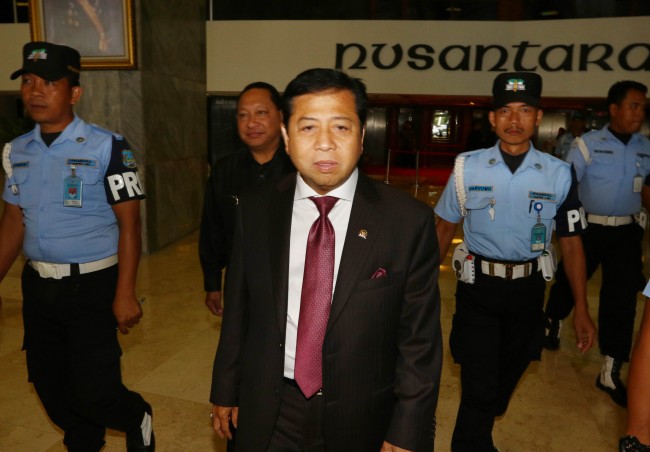 Setya Novanto (Photo: MI/Muhammad Irfan)
Jakarta: The Corruption Eradication Commission (KPK) has issued an arrest warrant for the House of Representatives speaker Setya Novanto in connection with the electronic id-card (e-KTP) graft case.

"KPK decided to issue an arrest warrant for SN," KPK spokesperson Febri Diansyah said at the KPK head office on Thursday early morning.

Novanto was named as a suspect in the high-profile case for the second time last week. He is accused of collusion during the deliberation of the mega project in 2010

Novanto's house was visited by the KPK team on Wedenesday evening. His whereabouts is still uknown as of Thursday afternoon.

The Golkar Party chairman has ignored repeated KPK summons in the past few months. The influential politician recently ignored the KPK summons earlier this week.